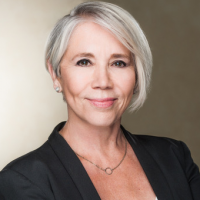 Sylvia Mulholland
Suspense, Mysteries, Paranormal Romance, Women's Fiction, Humor
Profession

Author, Attorney
I was born in Canada and moved to the US in 2001, after giving up my law partnership with "Big Law" in Toronto. Margaret Atwood and Carol Shields were writing teachers and mentors in my early writing years My first novels (Woman's Work and Lingerie Tea) were published by Hodder & Stoughton (UK), General Publishing (Canada), and Goldmann (Germany) in translation.

William Morrow bought a third novel, based on ten chapters, in 2000, but when Harper Collins took over the publishing house, I lost my editor and publisher and elected to withdraw the book.

My latest book, LOOKS CAN KILL will be published this summer by an independent publisher (not vanity nor self-published).

In 2003, I obtained my MFA from the American Film Institute Conservatory, where I won the Sloan Foundation Fellowship for my screenplay about Einstein's first wife, Mileva Maric. After a couple of years as a staff writer for E! and working for Fox Filmed Entertainment, I passed the CA Bar and practice intellectual property law, worldwide. I have Canadian, US, and EU citizenship.